2022 Black Friday Sale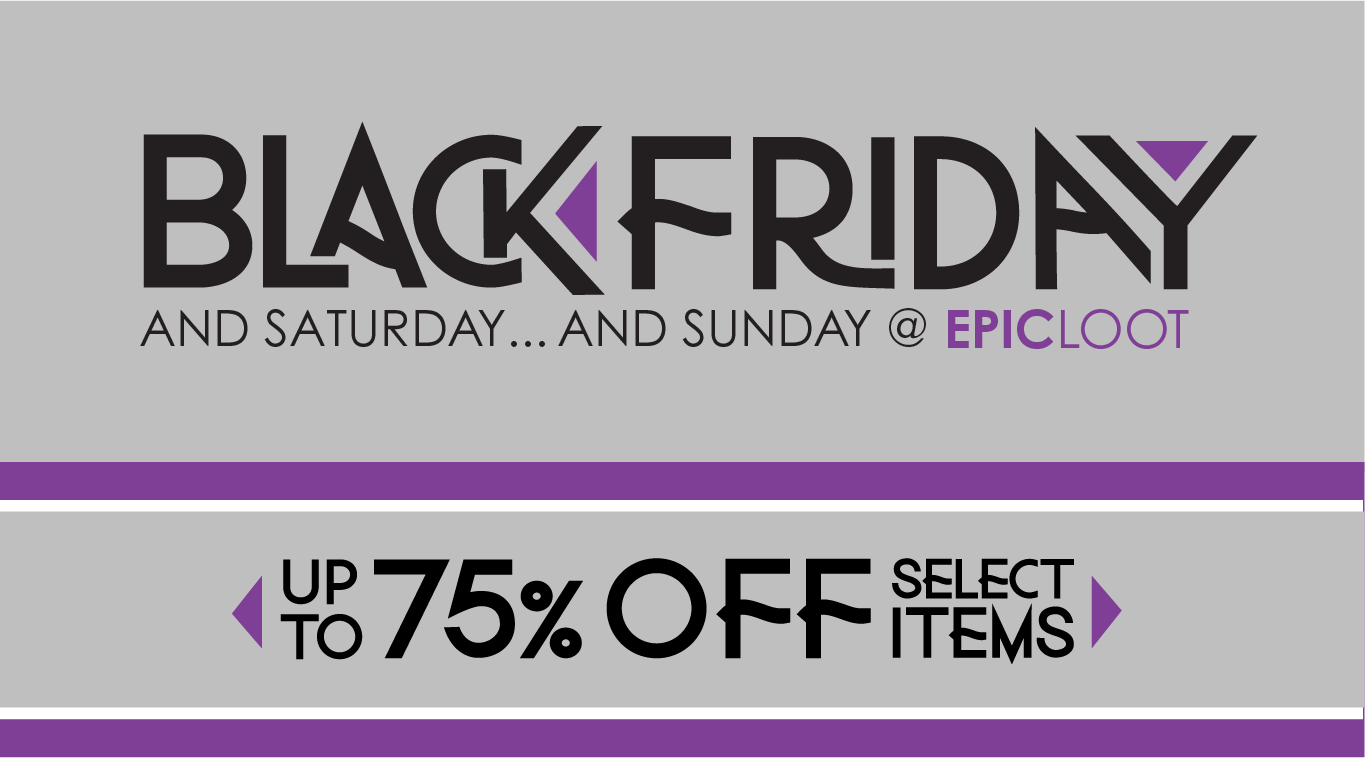 Join us on Friday, November 25 starting at 12 PM for our annual Black Friday Sale! We will have some epic Doorbuster deals and, of course, we will have crazy good prices on board games, cards, role-playing games, accessories and more! Look for markdowns up to 75% off! Sale is in-store only and lasts thru Sunday, November 27.
 
 

 
 

Doorbuster deals are popular items that have been marked down drastically. We will start talking about these deals the week before the sale on our Facebook page. You can also check out these deals here. This is a great time to grab some items or gifts that you thought were out of reach!

We will be revealing our individual Doorbuster deals each day starting on Friday November 18 right up to Black Friday. Follow us on Facebook or click here to see what has been revealed!

 
 

 
 
Rewards customers… look for your special holiday voucher which can be used between Monday, November 28 at noon and Sunday, December 11 at 9PM. We will send you an email letting you know what level of discount you are getting. Want to try for a better voucher? You can gain XP during our annual Black Friday Sale or any other day when you shop in-store.
 
 
 
Not a rewards customer? No problem! Sign up for EPICLOOT Rewards on your next visit to the store and earn your own voucher good for your next purchase.