Black Friday Sale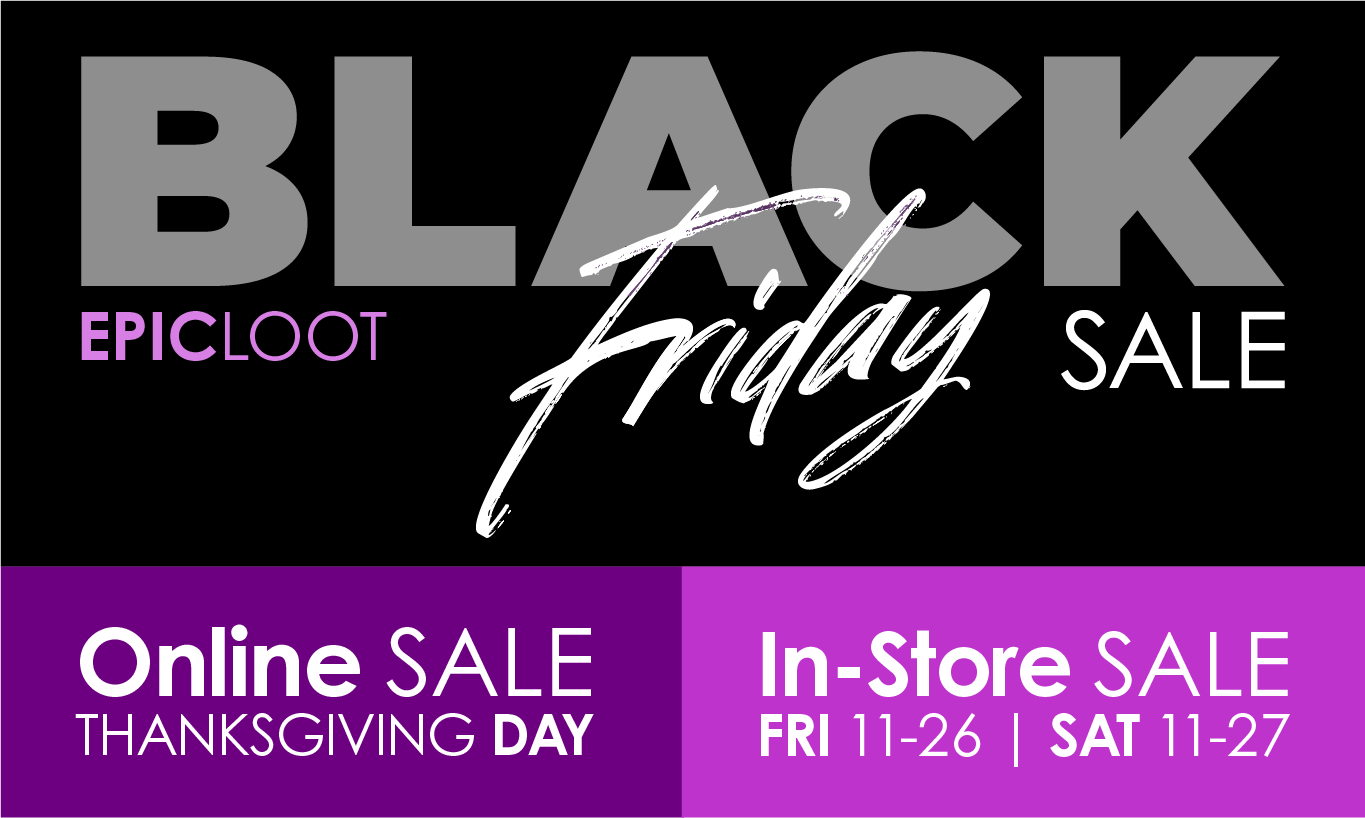 Get early access to some select products from our Black Friday Sale on Thanksgiving Day (11/25/21) and pick up your purchases in-store or have them shipped to you. Stop by our in-store sale on Friday and Saturday for even more great deals.


 

 

 



Products from every department will be marked down between 15% and 75% off. Look for Board Games, Minis, Roleplaying books & accessories as well as comics.


 

 
 



These deals are not to be believed! Look for our Facebook announcements in the week leading up to the sale. We will hand out claim tickets on a first-come, first-serve basis on Black Friday starting at 11:30 AM.

 

Take your claim ticket with you when you check out and we will have your item behind the counter ready to go.


 

 

 



Rewards customers… look for your special holiday voucher which can be used between November 28 and December 18, 2021. We will send you an email letting you know what level of discount you are getting. Want to try for a better voucher? For the first time you can gain XP during our annual Black Friday Sale when you shop either online or in-store.





Not a rewards customer? No problem! Sign up for EPIC

LOOT Rewards on your next visit to the store and earn your own voucher good for your next purchase.